You can make a world of difference in a child's life!
For $38 CAD / $35 USD per month, you can provide the support needed to provide a student with:
Biblical instruction
Christian education (where available) or access to Christian after-school programs.
A nutritionally supplemented diet for those who need it.
Where funding allows and where the need exists, the following are provided: clothing, medical care, dental care, nutritional counseling, basic instruction and counseling for the parent(s), or emergency assistance in a crisis.
You will receive a photo of your sponsor child, an update or greeting from your child twice per year, and the opportunity to send notes, photos, and small gifts to your sponsor child.
Send an Email to your Sponsor Child!
Email is a time-efficient and cost-effective way of communicating with your sponsor child. Fill out the form below and we'll make sure your correspondence makes its way to the child you are sponsoring. Feel free to attach a photo or a drawing to your message.
Malawi Orphan Care Program
For $6 USD (five children for $30) / $8 CAD per month (five children for $40), you can cover the monthly cost of a child who is a part of the Malawi Orphan Care Program. This program supports over 2,100 orphaned and vulnerable children in Malawi who are cared for in a family-based program. The support that you give will provide a child with:
3-5 meals per week
School supplies and uniforms
Help with their homework
Biblical instruction

Family support
As a supporter of the Malawi Orphan Care Program, you will receive an annual update on the status of the program.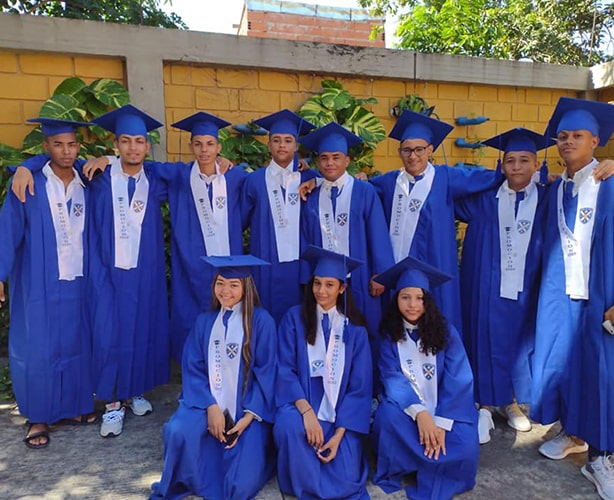 Are you interested in supporting a child's education, but don't want the pressure of corresponding with the child? Class sponsorship is a good solution for you! For $35 USD/ $38 CAD per month, you can have the opportunity to support the costs related to a student in a class, without being paired up with a specific child. You will follow a grade through their education journey, receiving quarterly updates on the class and their studies. Each student in the class that you are sponsoring will receive the benefits of individual child sponsorship, without the direct connection to a sponsor. The schools that participate in this sponsorship model are located in areas of high turnover which makes it difficult to connect sponsors to students who are constantly leaving. This program also assists our partner schools, cutting down on administration burdens.
A couple of our sponsorship partners facilitate a scholarship program in their schools. This program is application based and is available to students who show a commitment to their studies, to the Lord, and to continued involvement in their communities. Receiving this scholarship for post-secondary education is a life-changing opportunity for students in the developing world who seek to better themselves for the sake of future generations. For $50/month, you can support a student in pursuing a post-secondary education.
Word & Deed sponsors over 2,700 children through the Individual, Higher Education, and Class Sponsorship models. An additional 2,100 children are cared for through the Malawi Orphan Care Program.
The sponsored children come from the following areas:
Malawi: 2,100
Colombia: 735
Asia: 727
Haiti: 486
Guatemala: 456
Ecuador: 335
The sponsorship programs often function in the neediest areas of the cities. This ensures that our partners can reach out to the poorest children in their area of impact. If a school is in a section of the city with mixed income levels, our partners carefully examine income, family life, and living conditions.
Christian Schools and ASPs provide an effective way of providing aid to the children. Education equips children with the knowledge and life skills they need to escape the impoverished and often abusive conditions they are living in. But most importantly, an education centered on God's Word provides many opportunities to share the Gospel and to teach family values from a biblical perspective.
The ASPs that Word & Deed helps to facilitate through the sponsorship program are very important to the children who benefit from them. In many of the countries that Word & Deed works in, school is either held in the morning or in the afternoon so there is an opportunity for our partners to capitalize on the time that the children are not in school. These ASPs often include scheduled lessons, homework help, food, and most importantly, the Gospel message is shared with the children. The ASPs supported by the sponsorship program are located in Malawi, Ecuador, Asia, and Guatemala.
Depending on the partner, children can range in age from 3 years old all the way up to 20 years old. Some of our partners operate pre-school level programs and others go all the way through high school. If we include our Higher Education students, the age range can go even higher.
In the case that your sponsor child leaves the sponsor program, you will be notified of the reason that the child left and automatically signed up to sponsor a new child in their place.
No. At the beginning of every year, Word & Deed signs an agreement with our partners that determines the number of students that will be supported in that year, regardless of whether they have an individual sponsor supporting them.
You can send a note, family photo, or small gift to our US or Canada office. You can also send a note and photo via email to sponsorship@wordanddeed.org
This is strongly discouraged. Our concern is that unrealistic expectations will be placed on sponsors to provide the children with extra money and possessions (please do NOT send your sponsor child anything outside of normal correspondence via our office). There is also a risk that the sponsor children will be disappointed when their expectations of their sponsors are not met. Our goal in this is that the sponsor children will develop a spirit of self-sufficiency and not dependency on the western world.
We do offer a Special Gift Fund in which you can donate to. Donations made for this purpose will be forwarded to our partners and will be used to fund special items or events that will benefit your sponsor child in an indirect way – books for the library at their school, funding for class trips, classroom supplies, etc. These funds will not be used to purchase a gift directly for your sponsored child.
Yes! You can make your monthly donation via credit card or automatic withdrawal from your bank account. Please email sponsorship@wordanddeed.org or sign-up to sponsor a child via our website to set this up.
"In school, I have been taught the Word of God, which is very important to my life and that of my family. I feel happy because the teachers at La Palabra treat me very well."
"When I was in Grade 4, I heard a presentation about the Adoration School in Haiti. That made me think about the children of my age that don't have the privilege of going to school as I do. The question came into my mind how to raise money for them…. Then in the summer of 2020, I started my HJK Landscaping Service and went to my neighbors and worked for them. My business worked out well, so I decided to put away 10 percent of all the money I received and give it to the Adoration School in Haiti."
"I love the education material that Word & Deed publishes and shares. It is a wonderful way for my 7th-grade geography students to learn the history of a country, but also to learn about the creativity of God through different cultures."
"I would like to thank the supporters of the mission for the help that they bring into my life. I love the Bible studies and learning the stories of the Bible. The groups from Canada and the USA are such a blessing and we love the games that they teach us and the Bible crafts that we do. I have been in this project for four years now and I love the Word of God… Jesus is the only hope that I have."
"We can only say thanks, because without a doubt, the Family Protection Team arrived at the right time. We felt listened to, understood, and above all we were able to recognize that God is the basis of our home. With Him restoration becomes complete and we can be a happy family."
"This past year Word & Deed took the initiative to work out a very important project that would place theology books in the hands of pastors across Latin America… I wish to congratulate Word & Deed for their sensitivity to such fundamental needs in the church of Latin America. Good theology will produce healthy churches. We need to always work on the foundations. On behalf of CLIR, we look forward to continued cooperation in the future."
"Praise God for what He is doing to expand Christian education and the opportunity to witness for Christ among the Muslims in Indonesia. We pray that He will continue to use us as a tool to bring more people to Christ and to grow his church in this nation."