Through Christian Schools supported by Word & Deed, hundreds of children in the developing world are given the privilege of receiving a solid education while hearing the hope found in the Gospel.
Many Christians around the world are susceptible to believing the false claims of the prosperity gospel. Through organizations that regularly host seminars for church leaders, study centres that develop church leaders, and theologically oriented distance learning programs, many of Word & Deed's partners are blessed to teach the precious truths of the Bible as summarized by the Reformed faith.
Micro-Loans programs give small loans with fair and manageable repayment terms and mentorship to aspiring entrepreneurs in the developing world, allowing them to launch small businesses as a means of providing for themselves and their families.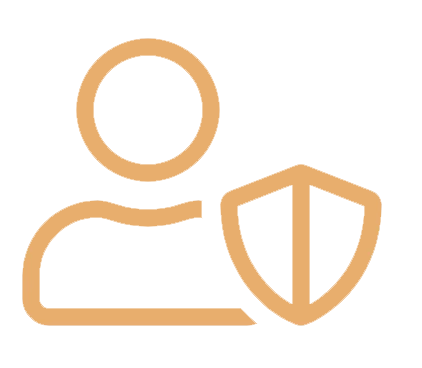 Abuse Prevention & Protection
Sadly, many children around the world experience abuse and neglect. Working with entire families to learn and incorporate biblical principles for the family is bringing the hope found in the Gospel to many homes. When necessary, authorities are alerted and worked with.
Natural disasters are a difficult part of living in a fallen world. When they occur in areas where Word & Deed already has trusted partners or contacts, we respond initially with relief efforts that include meeting basic and immediate needs such a food and shelter. Often, these relief efforts lead to development projects with a longer-term focus aimed at re-building livelihoods and communities.
Christian After-School Programs
For many children in the developing world, a good education is difficult to come by. Without this, children have little hope of breaking the cycle of poverty in their homes and communities.  Poor quality of teaching and curriculum, distance from school, and the inability to afford adequate supplies are a few of the factors hindering children. In many cases, public school takes place only in the morning, leaving Word & Deed the opportunity to host Christian After-School programs in the afternoon. At these programs, children receive help with their studies, are taught from the Bible, and receive a meal or a snack.
Times of sickness or injury are stressful for us in North America. For many around the world this stress is compounded by lack of accessible health care facilities. Word & Deed is privileged to be a part of several projects focused on providing accessible health care that does not ignore the deep spiritual needs of those seeking physical relief and healing.
Due to high mortality rates in many developing countries, there are millions of orphans and vulnerable children around the world. Word & Deed is able to support children through orphan care centers which serve as a base where children and their caregivers can go to receive assistance with food, education, clothing, agricultural inputs, biblical instruction, and other necessities.
Many of Word & Deed's partners see needs in their local economies for specific skills such as sewing or agriculture skills. Those who are trained in vocations that take advantage of these opportunities are able to thrive in a way that benefits themselves, their families, and those around them.
Post-Secondary Education is something that we take for granted in North America. Several of Word & Deed's partners have set up Higher Education Programs, giving their students the opportunity to have access to a Post-Secondary education which could dramatically change the trajectory of the student's family tree.
"This past year Word & Deed took the initiative to work out a very important project that would place theology books in the hands of pastors across Latin America… I wish to congratulate Word & Deed for their sensitivity to such fundamental needs in the church of Latin America. Good theology will produce healthy churches. We need to always work on the foundations. On behalf of CLIR, we look forward to continued cooperation in the future."
"When I was in Grade 4, I heard a presentation about the Adoration School in Haiti. That made me think about the children of my age that don't have the privilege of going to school as I do. The question came into my mind how to raise money for them…. Then in the summer of 2020, I started my HJK Landscaping Service and went to my neighbors and worked for them. My business worked out well, so I decided to put away 10 percent of all the money I received and give it to the Adoration School in Haiti."
"I love the education material that Word & Deed publishes and shares. It is a wonderful way for my 7th-grade geography students to learn the history of a country, but also to learn about the creativity of God through different cultures."
"Praise God for what He is doing to expand Christian education and the opportunity to witness for Christ among the Muslims in Indonesia. We pray that He will continue to use us as a tool to bring more people to Christ and to grow his church in this nation."
"In school, I have been taught the Word of God, which is very important to my life and that of my family. I feel happy because the teachers at La Palabra treat me very well."
"I would like to thank the supporters of the mission for the help that they bring into my life. I love the Bible studies and learning the stories of the Bible. The groups from Canada and the USA are such a blessing and we love the games that they teach us and the Bible crafts that we do. I have been in this project for four years now and I love the Word of God… Jesus is the only hope that I have."
"We can only say thanks, because without a doubt, the Family Protection Team arrived at the right time. We felt listened to, understood, and above all we were able to recognize that God is the basis of our home. With Him restoration becomes complete and we can be a happy family."