Board and Staff Retreat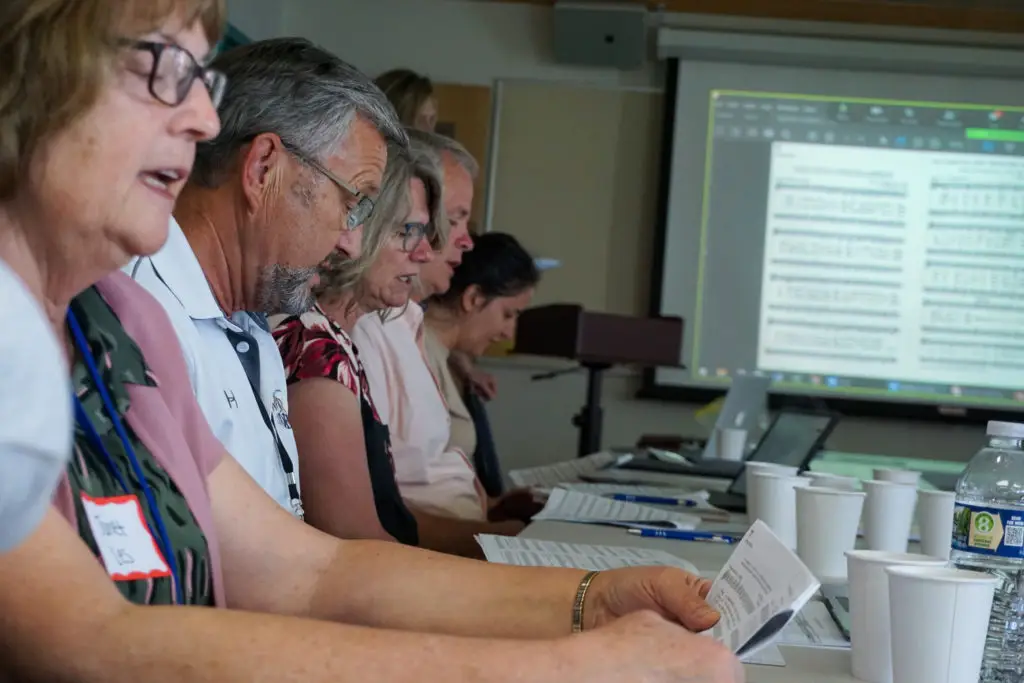 After two years of being unable to gather, we were once again able to have our annual board and staff retreat with our Canada and U.S. board and staff. The weekend was held at a retreat center in Port Huron, Michigan, on the beautiful shores of Lake Huron. This retreat is always a time of great encouragement and fellowship; it gives all involved the opportunity to learn and discuss matters related to Word & Deed Ministries, and it fosters good relationships among the board and staff. The food, fellowship, and singing of hymns are always an encouragement to all who attend.
This year, we were privileged to have Sherif Fahim, from the Alexandria School of Theology in Egypt, attend the retreat as a keynote speaker. He and his family were a great blessing to all of us. We also heard from several other ministry leaders via livestream, including our partners in Kenya, Indonesia, and Costa Rica, who were able to educate and update us on the projects that Word & Deed is involved with in their specific country. Dr. Bruce Baugus, who is joining Puritan Reformed Theological Seminary as Professor of Systematic Theology and Apologetics, also joined us virtually and led a thought-provoking discussion on Christians Ethics in Missions. We thank the Lord for His provision in allowing us to gather together once again.
Paul Beezhold is the President of the Board of Directors of Word & Deed USA. He lives in St. John, IN and attends Oak Glen United Reformed Church.